1) Mix and Match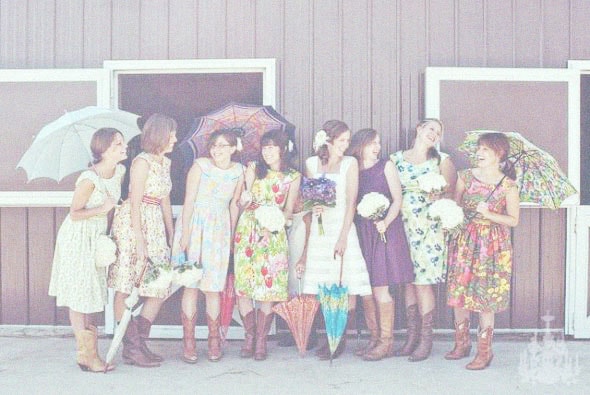 Gone are the days when bridesmaids must all wear the same dress. The latest and hottest trend is mixing and matching your gowns. This can be done in a super subtle way, such as having your girls in the same colour, fabric, designer and length, but different styles. On the other hand, you can take it to the extreme by wearing mixed prints, lengths and styles to reflect each girls' personal taste and body shape. You can also use a variety of colours, such as having all your girls in different pastel colours. Mix and match to your heart's content!
2) Ombre
This is one of our favourite trends of the season. Spice up your party by adding some ombre to the colour scheme! It looks amazing on the beach, in the garden, even in the church. It's versatile and super creative!
3) Sparkle
Having a more formal affair? We love the elegance of sequined gowns! They add a bit of drama and flare to your pictures and your party. On the other hand, we also love the mixture of elegance and vintage. We have seen these done in a barn wedding and completely fell in love.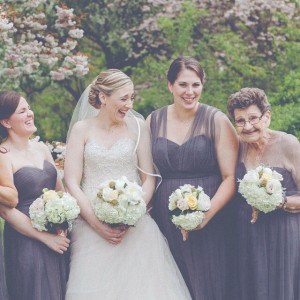 4) Choosing Your Maids
Traditionally, bridesmaids consisted of sisters, cousins and close friends. Lately, we are starting to see some unusual additions to the party, and we can't quite put in to words how much we love that. Grandma's, mothers, professors, there is no limit to who you have standing next to you. The important thing is that you have those who have loved and supported you through thick and thin.
5) Bridesman
Speaking of unusual party members, we are starting to see more and more men standing next to the bride. Why should it be limited to girls? If you have a guy friend, a brother, a cousin or any other male that is near and dear to your heart, bring him up there with you! Have a bridesman!
What other ways have you vamped up your bridal party?