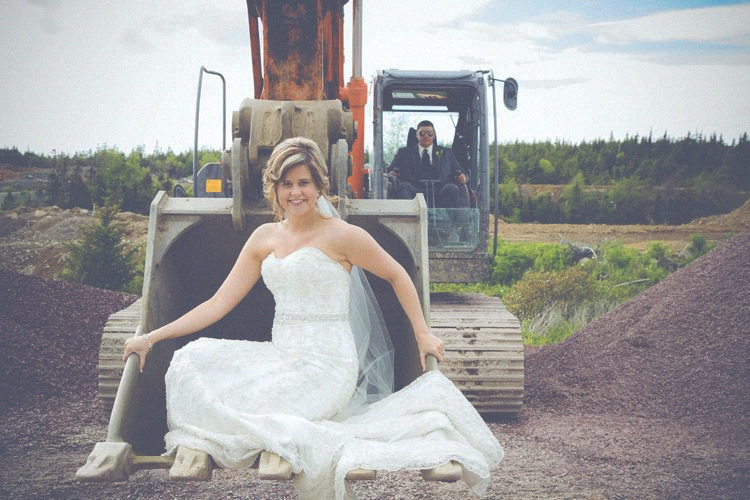 Planning your wedding is also a time where you learn a lot. Although my own wedding has come and gone, I thought I would take the opportunity to share some of those lessons with the beautiful brides we get to interact with every day. With that being said, here are five things I wish I knew while I was planning my wedding. Hopefully they will help you in planning yours!
Opinions, Opinions, Opinions – Everyone you know is going to have their own opinions of what you should wear, say and do for your wedding. Be prepared for each and every one of them to share those opinions with you. What's most important is that you remember what you want and keep your mind focused on your own vision, not someone else's.
An Excited Groom – Most men are not going to swoon over the idea of cake tasting, flower arrangements or colour schemes. It's important to realize that most guys may not have a big opinion over the choices you must make for your big day. Don't misinterpret this lack of interest in planning as a lack of love for you and excitement to marry you. It's just one of the many things that separates men from women.
It's The Little Things – Most times when thinking of your wedding budget, you only think of the bigger costs, such as venue, catering, photography and clothing. What I wasn't prepared for was how much the little details can add to an already expensive day. Factor in some money for things like a cake knife, bridal accessories, favours and miscellaneous.
Too Many Cooks In The Kitchen – All of your friends, family, and even people you barely know are going to jump at the chance to help plan your wedding. They all ask out of love and are genuinely trying to be helpful. However, as good as their intentions may be, it is very possible to have too much of a good thing. Having too many people involved can lead to a clouded outcome of what your day was meant to be. Keep the planning and decorating to a small group of people you know you can count on.
Let It Go – The worst feeling to have on your wedding day is stress. To avoid this, I recommend having a person to deal with any and all issues that may arise. This person can be your maid of honour, your mom, your wedding planner, or a close friend. Delegating these issues will allow you to sail through your day as worry free as possible.